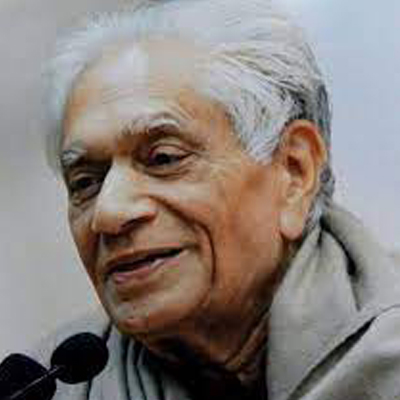 Prof. Lokesh Chandra
This enchanting presentation of our Being emerging from the water and wind, floating across the earth and the sky, is the heart of our perception of Life….Read More
This enchanting presentation of our Being emerging from the water and wind, floating across the earth and the sky, is the heart of our perception of Life. This book by Priya Kumari puts subtle echoes of our culture in the simple elegance of sketches to fascinate tender minds. The me is the flowering heart of nature. When snow thaw in the Himalayas, pebbles rolling down the torrents of River Gandaki became our sacred Shaligrams. They are divine consciousness that pervades life with its invisible presence.
The moment we ponder on a phenomenon it becomes a value, a dharma to enrich lives with its inherent beauty. In his meditation, Siddhartha saw hidden symbols in tiny leaves. He saw the shade of panhuman values in those symbols. He saw the whole of life and nature linked up in a seamless web. In the same way, human solidarity will emerge from a shared world, a world where differences are respected, where interdependence is the root of consciousness, where the Absolute is subjected to an ever-dynamic ascension to higher and higher absolutes in the plural and in transition in all ages.
Our great epic Ramayana welled forth when Valmiki was aggrieved at the agony of one of a lovelorn couple of krauncha birds falling down, shot by a hunter. It became the shloka or glory of language to pen the Ramayana. Dear children, this lovely book is your shloka, your hymn to tread the glory of life. Your minds will mingle with the Divine in the many miles you shall go. These simple pictures are the poetry of peace in the sinews of nature.